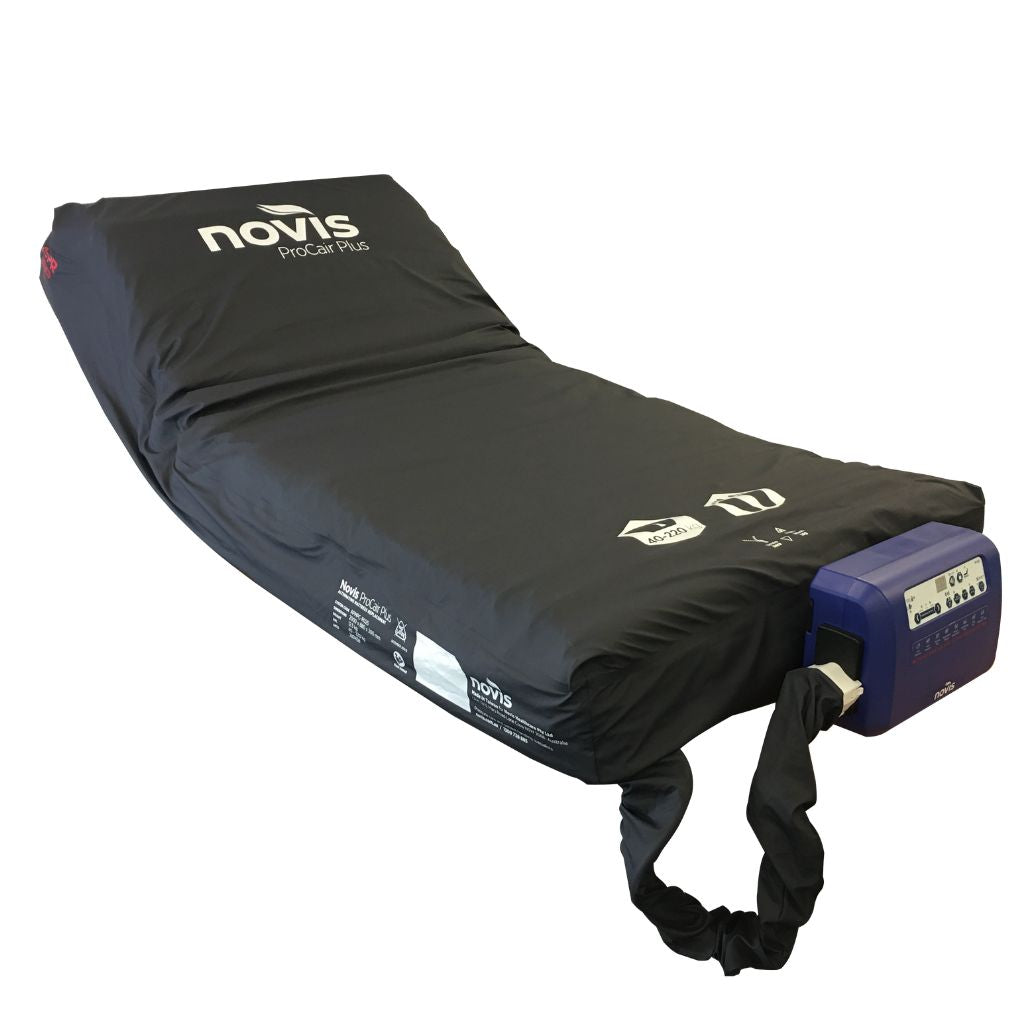 The ProCair® Plus Mattress Replacement System is the premium solution for high-risk patients and offers optimal patient therapy and comfort.
Features
Sealed mattress base for optimal infection control
Enlarged CPR valve for acute care environment
Real-time automatic pressure setting function adjusts to weight changes
Backup battery provides up to five hours of continuous therapy without mains power
Detailed error messages for specific servicing
Automatic Fowler Boost when the bed is profiled
Narrow heel cells can be disconnected individually for specialised treatment
Bed exit alarm to notify the carer that user has left the mattress
The ProCair® Plus features HeelCair for increased protection and therapy for vulnerable heels with an independent heel zone made up of narrower cells, that can be disconnected as required. Providing ultimate protection from "bottoming out", alternating air cells contain a lower "safety cell" which remains fully inflated to provide greater surface stability and patient safety.
AutoCair, a continuous automatic weight-sensing technology adjusts the pressure settings to keep the client within a safe pressure range for effective therapy, delivering fail-safe patient comfort and support. The Fowler Boost mode automatically adjusts mattress pressure to provide increased support under the sacral area when the backrest is raised.
An inbuilt BackUp Battery unit provides the reassurance of up to 5 hours of emergency backup power in event of a power failure or accidental power disconnection. The ProCair® Plus Mattress Replacement System is equipped with a CairAlert feature, which has an optional warning alarm signal to indicate when a patient has gotten off the mattress or left the bed.