H5 Healthcare is celebrating 10 years specialising in Pressure Injury Prevention Products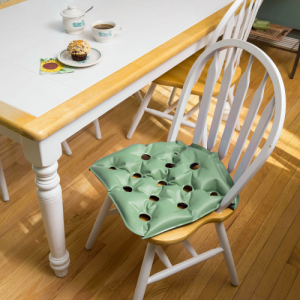 The WAFFLE® Cushion helps reduce your risk of pressure injuries and helps improve comfort when seated.
Unique venting holes provide airflow to keep you comfortable
Seating is often overlooked in hospitals, nursing homes and in homecare because of the attention to bedding. But when you consider the amount of time that people spend sitting upright, whether in wheelchairs, daychairs, or other hard surfaces, it's vital to consider covering these surfaces to aid in seating comfort and prevention and treatment of pressure ulcers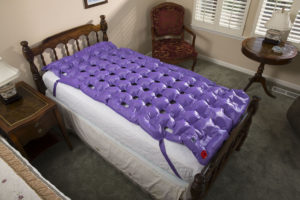 Pressure injuries (bed sores) can develop when pressure is put on bony areas for long periods of time.
WAFFLE® Overlay helps take pressure off bony areas by gently lifting you off the surface when you are lying down for extended periods.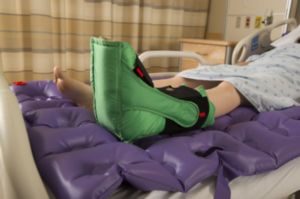 The TruVue® Boot helps reduce your risk of pressure injuries by lifting your heel off the bed and lowering the risk of a pressure injury caused by your heels rubbing on the sheets.
Soft inner fabric helps wick away moisture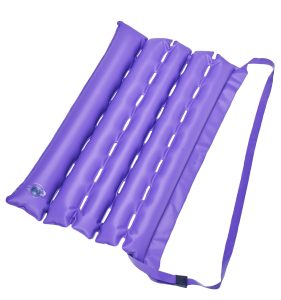 The WAFFLE® Heel Cushion offloads the heel using static air technology
The air filled cushion comfortably and effectively lifts the heels off the bed surface
Download our brochure: WAFFLE® & TruVue® Range
Visit our Inflation Guide page
View our product video page
The WAFFLE® and TruVue® ranges are designed and manufactured by USA based company EHOB
EHOB was founded in 1985 and strive to produce simple, clinically-proven, cost-effective solutions that reduce the risk of pressure injuries and improve overall patient care